"Road Trip" is the 11th episode of Father of the Pride, directed by Steve Hickner and Mark Risley and written by Jon Pollack.
The episode opens with the caption "Kate and Larry's Anniversary One Year Ago." Larry brings home a Jimi Hendrix wig as he had forgotten about the anniversary; he promises Kate he would never forget the anniversary again. One year later, Larry holds a party in honor of Jimi Hendrix and leaves Kate a note, asking her to meet him at the Watering Hole, where the party is taking place. Larry soon remembers about the anniversary and gets home quickly to apologize. Kate leaves with Siegfried and Roy and goes to Little Bavaria and Larry tries to escape the compound. Sarmoti shows Larry an escape hole and they both leave the compound. Meanwhile, Siegfried and Roy host a party for the lions, tigers, and cheetahs. Kate talks to a jaguar named Javier and parties with him. Larry hires a coyote named Tommy to help find the way to Little Bavaria, which turns out to be a disaster as Tommy loses the way. The three accidental stumble across a venomous snake nest; Sarmoti is bitten and Larry has to suck out the poison. The three find their way to Little Bavaria (while Tommy is taken in by Roy) and Larry and Kate make up.
Full Story
Edit
Coming soon!
Voice cast
Edit
"I feel sad inside. It is as if my male parts were not as gigantic as they really are."
―Javier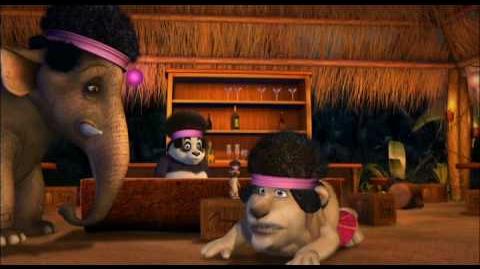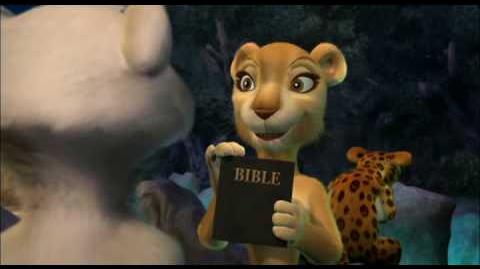 References
Edit
External links
Edit
Ad blocker interference detected!
Wikia is a free-to-use site that makes money from advertising. We have a modified experience for viewers using ad blockers

Wikia is not accessible if you've made further modifications. Remove the custom ad blocker rule(s) and the page will load as expected.