"Rehabilitation" is the 12th episode of Father of the Pride, directed by Mark Risley and written by Jon Ross.
After a show, Larry complains that he is not spending enough time with Kate and the family; Siegfried and Roy push Larry too hard and he injures himself during practice, so they take him to a vet. Larry confesses to Snack that he has been faking his injuries to escape work. Sarmoti eats some of Larry's painkillers and it changes his mood for the better. However, Snack eats the rest of the painkillers and Sarmoti's mood returns to bad. Immediately, Larry returns to the medical center and steals more of the medicated meatballs; however, Sarmoti discovers what Larry has been doing and fights with him in the medical center. Siegfried and Roy think that the two lions have problems with drugs, so they take them to a rehab center. In the center, Siegfried and Roy open a bottle of wine, which attracts the attention of recovering alcoholics. Larry and Sarmoti return home and Larry apologizes for what he said during their time in rehab and Sarmoti is finally able to forgive him.
Full Story
Edit
Coming soon!
Voice cast
Edit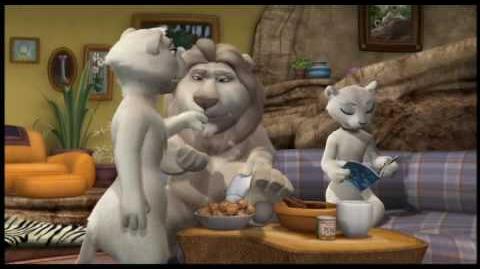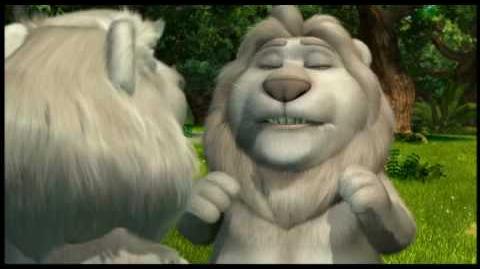 References
Edit
External links
Edit
Ad blocker interference detected!
Wikia is a free-to-use site that makes money from advertising. We have a modified experience for viewers using ad blockers

Wikia is not accessible if you've made further modifications. Remove the custom ad blocker rule(s) and the page will load as expected.