"Donkey" is the 9th episode of Father of the Pride, directed by John Holmquist and written by Vanessa McCarthy.
Coming soon!
Voice cast
Edit
Eddie Murphy reprises his role as Donkey from the Shrek franchise. Shrek 2 is also endorsed in this episode and Donkey announces Shrek the Third at one point in this episode.
In this episode, Donkey says that Shrek the Third is coming out in 2006, but it was released the year after that.
Donkey is the first DreamWorks character from a film to appear in a TV series. The next ones will be the Penguins, Julien, Maurice, Mort, and the chimps from the Madagascar franchise.
Larry: "What's goin' on?"

Hunter: "Billy came to school without his protection money. Idiot! He put us all in jeopardy!"



—Hunter explaining to Larry what happened at school, Father of the Pride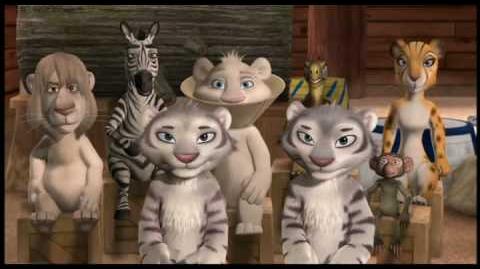 References
Edit
External links
Edit
Ad blocker interference detected!
Wikia is a free-to-use site that makes money from advertising. We have a modified experience for viewers using ad blockers

Wikia is not accessible if you've made further modifications. Remove the custom ad blocker rule(s) and the page will load as expected.